8 THINGS YOU REALIZE ABOUT YOUR JOB AFTER YOU LEAVE
Places of employment routinely fluctuate. People come and go. They may get fired. They may get hired. They may get a raise. They may make a lateral move.
A close friend of mine recently moved on (peacefully) from an entry-level position in marketing/sales. Her final task before leaving was to go through the process of not only helping find her replacement but training the new employee as well. These are the things she realized about her job at the time and where things were headed for her future.
Have you ever trained your replacement? You may have realized these things about your job too:
1) You realize you were lucky to be in the position you were in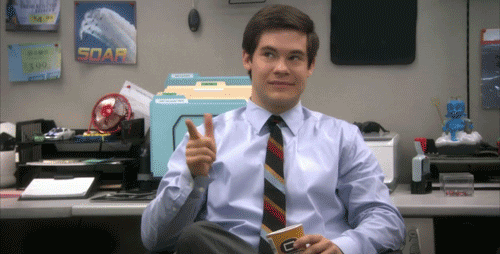 SOURCE: giphy.com

The job market is a terrifying place to find yourself — at any point in your career. So when in the unique position to hire and/or train your replacement, you realize just how lucky you were to have landed your current job in the first place. You saw your way through the daunting interview process and landed the gig. Now, you're seeing someone who has done the same thing and is ready to learn everything thing they can from you to make sure they start off on the right foot in the company. 
That realization is fun to think about because …
2) You realize your replacement may potentially be more qualified than you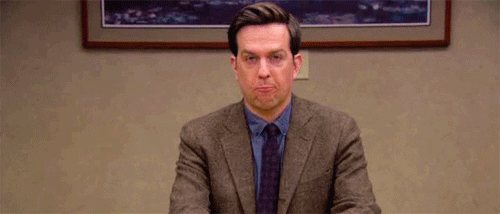 SOURCE: giphy.com

With a job market that is ever fluctuating, candidates may find themselves further along in their careers when something unsuspected happens: they may make a career change or they may just now be finding their way into a more specific path than they had before. That being said, you may find yourself hiring and training someone with more experience than you. This realization makes your first realization all the more stronger. 
Now it's time to train this person, and this is how it goes down …
3) You realize the idiosyncrasies of your daily tasks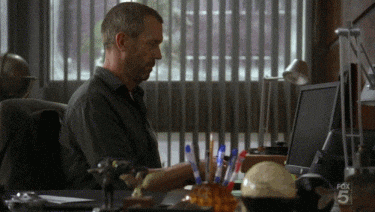 SOURCE: giphy.com
Teaching somebody how to go about completing any task requires a process of thought and action. When it comes to this, you're not only teaching them the way to go about tackling their daily tasks according to the company's policy but also giving them your own brief nuggets of insight for how you got things done. 
This is when …
4) You realize how many things you actually did everyday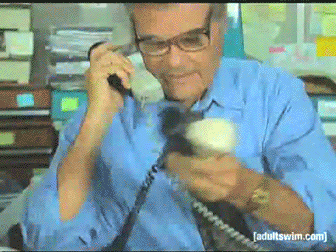 SOURCE: giphy.com
Once you "got in the groove" of your current employment, you didn't think about how many tasks you actually had to complete in a day. Now that you're looking back in retrospect and outlining entire days of work for someone else (your replacement), you have the epiphany of how hard you really worked. 
Next, you explain to this new employee how to fit in around the office …
5) You realize how different this company's culture is than others

SOURCE: giphy.com

People in every place of work interact in different ways. Some places are divided by cubicles. Other places are more open in nature. Giving your insights to your replacement could help them find their way sooner rather than later upon your final exit from or upward move within the company.
Right after this insight …
6) You realize the most fun part of training is explaining how to spend downtime around the office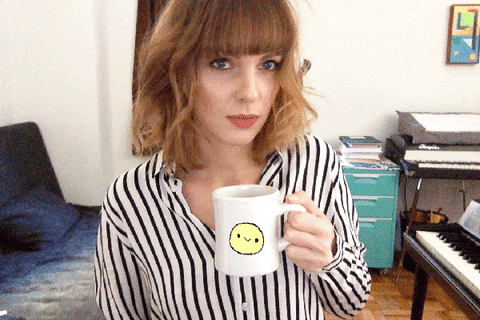 SOURCE: giphy.com
Everybody likes a paycheck and any other benefits that may come with a job. However, in conjunction with the company culture discussed above, your trainee replacement will feel more comfortable around the office knowing that there are places they can take a load off throughout the day. Cueing them in on Bagel Fridays, free coffee, or the cool place to eat lunch near the office may make this position seem as appealing as anything else. 
Not that you've gotten through all this …
7) You realize your personal professional potential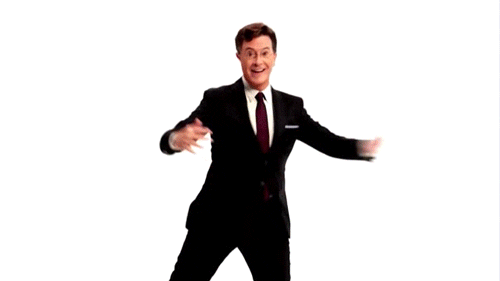 SOURCE: giphy.com
You either decided to leave your current job to make a change or you've been given a promotion to do greater things within the company. Either way, after training somebody else to do the job you're leaving, this is the time you'll start to realize your personal professional potential because the future is staring at you in the face. Well, the future has always been in front of you, but now your opportunities have changed and that makes you very excited. You'll happily hand over the reins of this job to your trainee and move on. 
That's when it all comes full circle because …
8) You realize how happy you'll be not doing this job anymore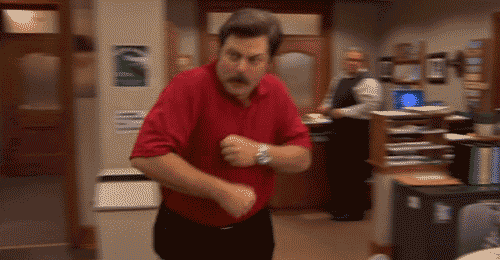 SOURCE: giphy.com
If you were tasked with hiring and training your replacement, that means your career trajectory has nowhere to go but up. You're thankful for everything you learned while in this position, but now it's time to keep progressing yourself and finding out where this crazy thing called a career will lead you.
RELATED POSTS: