OUR 5 FAVORITE WORKPLACE PARTIES
Office parties occur throughout the year, but employees don't necessarily go to all of them. Which do they enjoy the most? Which would they rather not go to go? Regardless, parties are a great source for employee recognition.
These are TINYpulse's choices for the best office parties that happen, and that we think employees would universally agree are the most fun to attend.
5. Company Picnic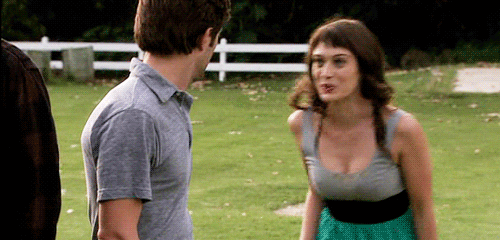 Source: giphy
This is a fun office party because it's out of the office. You get to see your coworkers in their casual getups and in their weekend state of mind. You get free food and other fun activities on the company dime, so what's not to like about that? It can get awkward when your coworkers know about your personal life. Say you've got a significant other and they couldn't make it, so you bring a plus-one in their place. Your coworkers are going to want answers (No, I'm not cheating on them. No, we didn't break up.). So that could potentially put a kink in things. Hey, nothing a little barbecue can't fix, right?
4. Boss's Birthday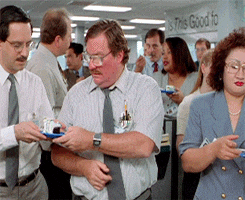 Source: giphy
There's cake and a potential to send a nice message to your boss through a toast or nice card. We're not saying schmooze, but this is an obligatory gathering. You've got the opportunity to remind your boss how appreciative you are of their work and how much your enjoy your work. It's a win-win. Plus, don't forget that there's free cake. Cake is good.
3. Holiday Party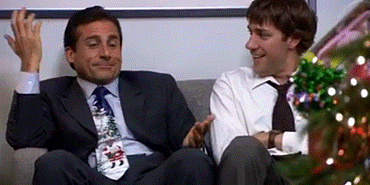 Source: giphy
This is good and bad for the same reason. The White Elephant — you potentially get a cool gift from someone, but you also have the pressure of doing the same back to someone else. Good luck with that. The good thing is that it's a potential half-day near the holidays and everyone is in the jolly spirit.
This is often in conjunction with the New Year's celebration, which is the best workplace gathering because it's the one time when people can genuinely cut loose. Ringing in the New Year in the office? Popping some celebratory champagne bottles? Everyone is looking forward to their personal goals for the year, and that often involves their career too. What better place to make a resolution to amp up your game around the office than, well, in the office?
2. Milestone Party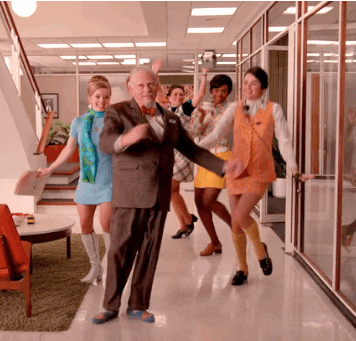 Source: giphy
This comes in just shy of the number one spot as the best workplace party. It's exciting because as a whole, you've all achieved something together. It's something that benefits your collective pocketbooks, and that's always nice. It could be spontaneous. Someone made a big sale today, and you gather for a little celebration at the end of the day — in or out of the office. It could be a quarterly or monthly thing because you've reached your goal as a department or company. It's as rewarding as it is fun. You're celebrating yourself and your coworkers.
1. Halloween

Source: giphy
Naturally, Halloween comes in at the number one spot because of the costumes! You get a chance to see your coworkers show off their personality and their interests outside the office with what they choose to wear. You may learn that someone you rarely interact with has similar interests as you. This party could help you make a new workplace friend rather than just that acquaintance you've ridden the elevator with. Plus, the only thing we could put ahead of barbecue and cake is buckets of candy.
RELATED POSTS: