The Surprising Cost of Toxic Employees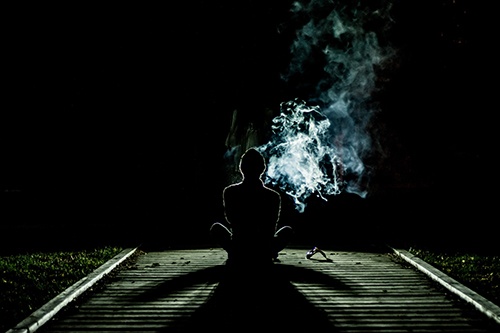 We've all experienced toxic players in our organizational culture. Whether those toxic people are leaders or team members, their self-serving behaviors erode trust, respect, and dignity in every interaction.
They also cost organizations money.
It makes sense that those toxic players cost money, but until now, we didn't have data to support that assumption. Now we do.
The ROI of Firing a Toxic Employee
A recent working paper by Michael Housman and Dylan Minor of the Harvard Business School shares the results of their study of toxic workers. They were given access to employment data on nearly 60,000 workers at 11 companies. The researchers' primary focus was on conduct that caused the toxic employee to be terminated.
The study found that a superstar performer — one that models desired values and contributes consistent performance — brings in over $5,300 in cost savings to a company. Avoiding a toxic hire — or letting a toxic hire go promptly — brings in over $12,400 in cost savings. That's more than double the benefit of your superstar!
Minor says that the cost savings of avoiding a toxic hire is actually higher when you include savings from decreased productivity due to low morale, as well as avoiding litigation and regulatory penalties caused by the toxic player's behavior over time.
How Toxic Employees Affect Morale
I've experienced a number of toxic players in organizations where I've worked over the years.
One was a salesperson who regularly arranged clients to purchase goods and services at the end of the quarter, only to return those goods — or cancel the services — at the start of the next quarter. The net result was no cost to the customer, but the salesperson got credit for the big sales at quarter's end. The salesperson was paid commissions and bonuses on those sales, regularly.
I learned to insulate myself from this salesperson. I didn't want to be tainted by his self-serving actions.
Another was a boss of mine. In my nonprofit days, we held annual support campaigns to raise money from our communities to fund our programs. In my first year as branch executive, our team raised over $25,000, more than double what that branch had ever raised before.
At the campaign's closing dinner for all eight branches, my volunteer board chairperson and I were excited to present our results. A few minutes before our presentation, my boss walked up and pulled me aside. He said, "You raised $25,000 so far, right?" I nodded. "I want you to announce that you raised $30,000."
I stuttered, "We haven't raised $30,000. We've raised $25,000."
He said, "You'll continue raising funds through the year. Announce $30,000." He walked away.
We announced our actual total. My boss was not happy. And I realized that the values my boss lived by were quite different from my own. I got out of that job as soon as I could.
Why Companies Are Afraid to Let Go
You have experienced toxic players in your careers, as well. Why do organizations tolerate toxic behavior?
It may be because the leaders don't want to have that difficult conversation. So they do nothing. It may be that the toxic player is a high performer (not at all unusual) and the leaders don't want to lose that contribution to the organization's results and bottom line. So they do nothing. It may be that leaders have had those difficult conversations, yet toxic players continue to behave badly. In essence, leaders have done nothing.
Organizations can reduce toxic hires by interviewing for productivity and corporate citizenship, not just productivity alone. If you have toxic players in your organization, weed them out. Lovingly set them free. Your remaining team members will love you for it. And your employees will produce more, serve better, and be more engaged without toxic players in the mix.